"

Ready to Bring Your Events to the Next Level"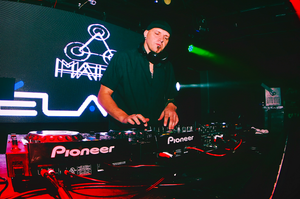 About DJ MatKa
DJ MatKa aka Matt Karnes is an American DJ & entertainment provider based in Savannah GA. Originally from Buffalo NY, Matt got his start in the edm community. After quickly making a name for himself as A dJ he moved onto working as a sound technician for local bands. In 2016 he began serving more upscale events such as weddings and private events. Most recently he began offering karaoke, trivia, and bingo services as well as stage lighting and limited equipment rental services.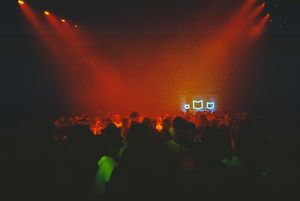 Services Offered:
Club & Bar DJ Services: Any Genres, Any Setting, Any Crowd. I'll get people moving or set the background mood for your guests. My hourly rate includes equipment fees, and I can add a QR code request system for instant requests, and lighting to the venue for extra. 
Wedding & Special Event DJ Services: Servicing weddings and special/private events is one of the best parts of being a DJ, and what I enjoy most. From planning and meeting with the bride and groom, to setting the mood with lighting and rocking the dancefloor all night long, I will make sure you have a night to remember forever. I quote every wedding accordingly with affordable rates, and also offer karaoke and custom trivia for your guests to enjoy at added costs. 
Karaoke Services: I offer karaoke services for a three hour minimum at an hourly rate. This includes televisions, both a paper and/or a QR code system for sign up, pro audio equipment, microphones, and a small lighting setup.
Trivia Services: I also offer custom trivia games for bars, restaurants and beyond. This service is also booked at an hourly rate. I can create general and custom trivia games  that last from one to two hours as well as offer music trivia that incorporates playing songs during the game. This service is quoted on an individual basis, and includes all pro audio equipment required to run the game.
Bingo Services: Bingo is the newest service I offer. Games can last from one to three hours and booking includes all equipment and consumables to run the game. This is based on an hourly rate. 
Live Sound Services: Finally, I offer live sound services for small to medium bands and performances, corporate events and speeches. This includes live mixing, and providing sound, lighting, and video depending on the event needs.
FOR MORE INFORMATION ABOUT ANY OF THESE SERVICES PLEASE TEXT OR EMAIL ME:
Tel. (912) 480-8931                                                         Email: Matkaofficial@gmail.com